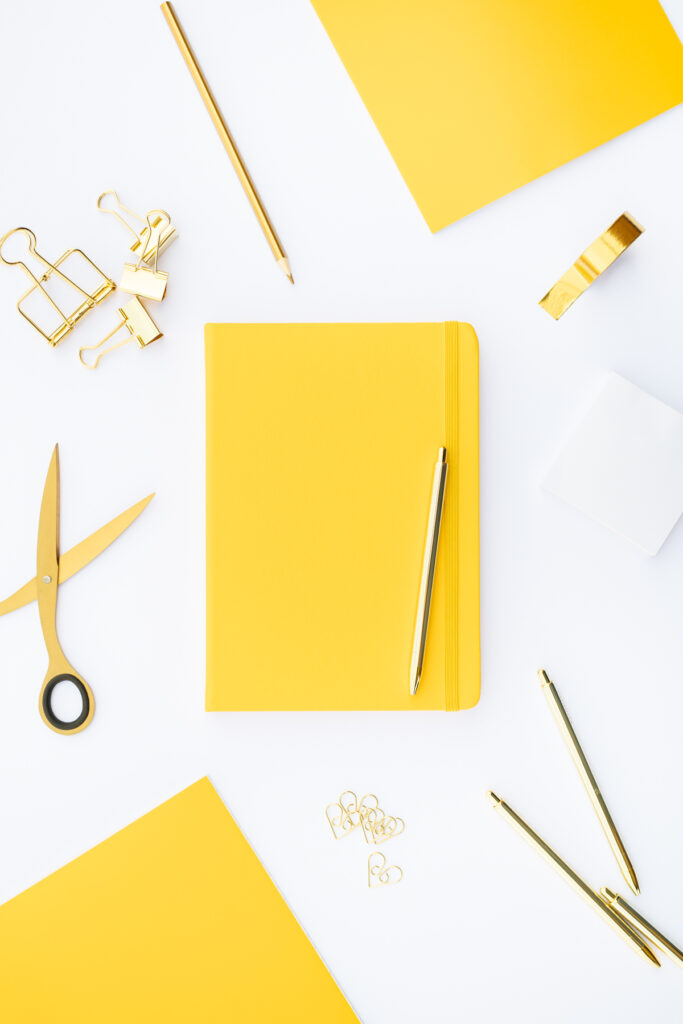 Did you know you can easily use your stock images on Instagram? There are countless ways to use stock images for social media so we created 10 caption templates to show you just how simple it is.
Caption 1
Planning mode is in full force over here.

I'm loving writing down everything that's going to roll out in the coming weeks and months and I especially can't wait to show you what we've been preparing for you.

It's definitely going to help you out and make your life easier with something I know you really need.
Caption 2
Fridays are for flatlays

Who else has a thing for a classic flatlay?

This one is giving me all the Friday feels because Friday always feels bright.
Caption 3
Give me all the yellow, gold, canary, bumblebee and sunflower hues you can get.

This colour palette is a mood lifter and yellow is associated with optimism, energy, fun, logic and attentiveness.

Do you have a favourite colour?
Caption 4
Brightening up your feed this morning.

What's on your to do list today?

I'm about to do >insert what you're doing today<
Caption 5
All things golden on my table today.

Have you ever come to the realisation that you have a subconscious love for a particular colour?

This subconscious colour love usually presents itself as suddenly buying or being drawn to everything in that colour.

For me, I've been loving this hue.

I've bought >insert all the things you've bought< and I can't seem to get enough of it.
Caption 6
Confessions of a stationery addict…..

Some people can't resist a chocolate bar or a new dress… I can't resist stationery.

what are you addicted to?
Caption 7
When your 'to do' list is endless but instead of working you procrastinate by sorting through your stationery and rearranging things.

Let's just call it a personal stock take that must be done before any work can be started.

Who's with me?!
Caption 8
Write it down.

One very simple yet very affective thing you can do when your to do list is becoming sooooo long and you're beginning to feel overwhelmed…

Write it down.

Whatever you have to do, write your list and work your way through it.

Not only does crossing things off a list feel good, writing it down means your brain no longer has to try and remember the to do list.

This simple act brings all kinds of freedom to your brain's mental capacity.
Caption 9
My golden book of goals.

You don't need a new year, a new month or a new week to write down your goals.

Today is the perfect day to begin believing in your goals and the first step in achieving them is putting pen to paper.

Will you chase after your goals? Just imagine how good it will feel when you start to see them come to fruition.

Imagine where you'll be five years from now?
Caption 10
Everything this woman needs is right here.

This week is all about the digital detox so there'll be no social media or emails.

I do this a few times a year and it recharges me every time.

Having a break from my devices is exactly what the doctor ordered for me.

There's something so wonderful about simply putting pen to paper.