Guest Blog – Michelle Hearne of Michelle Hearne Coaching
Simplifying tasks in your business not only help to streamline your business, but they allow you to do less, to achieve more. In the early stages of business, although hiring help sounds amazing, for many it is simply not financially feasible or affordable.
So, while you are getting together some extra cash to hire a VA, here are 3 ways that you can simplify tasks in your business and free up time.
Stock Images
Taking your own photos for your website or social media can be amazing knowing that no one else has the same photos anywhere online. However, it can also be another roadblock!
Firstly, the time it takes to take the photos. Add on getting the image to the correct dimensions, the optimal file size. And then there is the editing of the brightness, contrast, and all the technical things for those of us that photography is not our main skillset.
Even if we do have the skills for these tasks, it is the time it takes which could be spent in other areas.
Although I do like to play in this area at times, it is just another area for me to procrastinate in when I should be doing other tasks! (I call this procrasti-creating!)
A solution to this is stock images.
There are many sites that you can access stock images that range from free to paid images. From sites like Unsplash to Shutterstock.
Sarah at Eliza Stock has another option which a membership. She has unique stock images for Female Solopreneurs, Wellness Coaches & Professionals. Once you join you have access to all the images, and she is continually adding in new content.
One of the main differences with her stock images is because her images are inside a membership they are exclusive to those members, therefore they aren't open for everyone to download, so it is unlikely that you will see others using the same stock image as often happens with the other sites that allow thousands of downloads for the one image.
Eliza Stock images are not only beautiful and professional, but they are also ready to use for website and social media. They are 1800px on the longest side. So, there is no worry about downloading the stock image and then still having to adjust the image further to optimise the file size for your needs. (No one wants a large image that slows down your website!)
Check out Sarah's Professional photos at https://brandelizastock.com/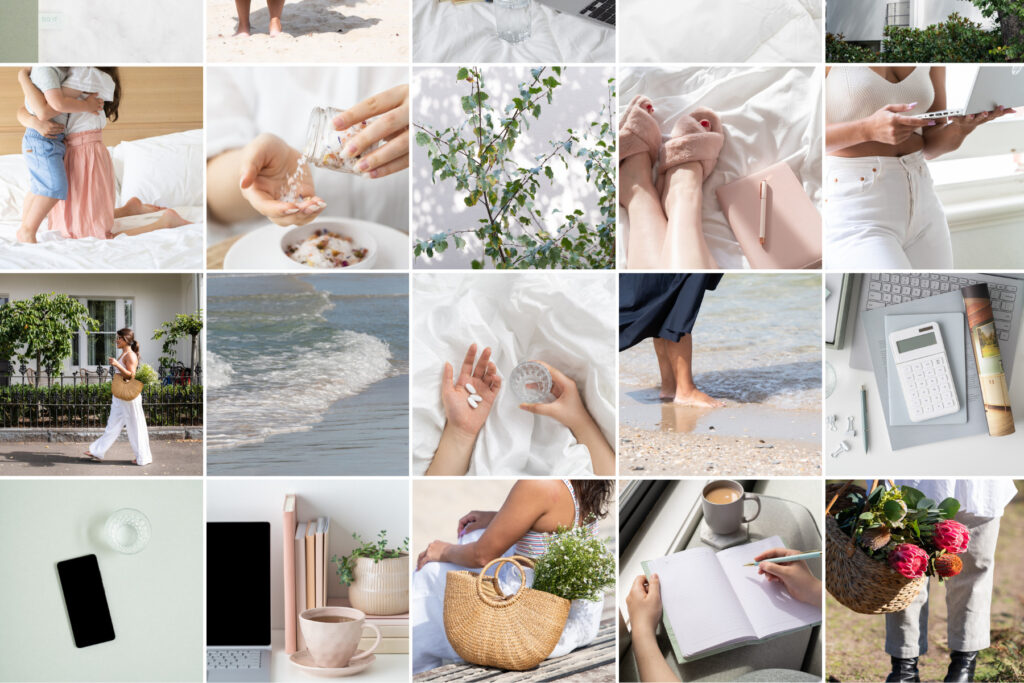 Creating a template for your social media posts
For many of us, preparing all our social media posts can be a time-consuming task.
So many things involved in the process from start to finish, from planning, to creating to scheduling.
To make this process easier create a set of templates you use in your branding.
I have a set that I use with a few varieties for quotes, tips, and carousels. All that I need to do is change the words within the image.
To create templates, I use Canva. There is a free version or the pro version. You can easily start on the free version, but it's one subscription I love the pro version. It gives me extra access to things like resizing images, saving your branding colours and fonts, and background removal. (Once again – another time saver. I am all for simplifying!)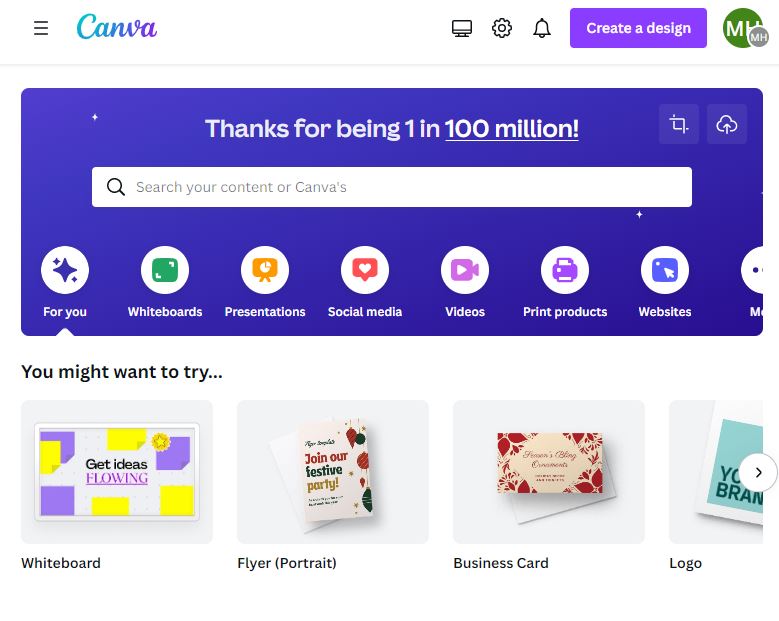 Creating a Document for Standard Replies
Most of like to personally reply to emails and messages, but it can start to become a time-consuming task, and often we are saying the same thing over and over.
A simple way to help this process is to create a word document that you can add to over time, and it contains the standard questions you get asked often, and your answer or answers if you like to have a few options.
But as the document grows it can start to become harder to easily find what you are looking for in the document.
There is an easy solution to this new problem.
First – Create Headings using the Heading Formatting in the tool bar

Second – Go to "View" and put the tick on "Navigation Pane". And then click on the bullet point option.


This allows your Headings to now become an index that is hyperlinked within your document. If you click on one of those headings in the list, it will take you to that place in the document.
Although you might feel like a cheat, if you are anything like me, you type the same type of answer to your enquiries all the time. So why not just make life easier for yourself!
These are just 3 of many things you can do to help you simplify tasks in your business.
Bio – Michelle Hearne

Michelle is a Productivity – Business and Life Coach. She has 30 years Business & Accounting experience and is a Master Certified Life Coach. She helps Course Creators, Coaches and Service Providers finally get their dream projects 'Done' and out into the world using her 'Get Sh*t Done' Framework, so they can stop procrastinating and grow their business.
If you would like to get more tips like this or find out how you can work with her, you can check out her website at michellehearne.com or follow her on social media at – Instagram @michellehearnecoaching and Facebook @michellehernecoaching