Stock photos are designed to make your life more simple (especially when it comes to having enough content for social media). But what about writing captions for stock images?
In this blog we're highlighting how easy it is to create great captions for social media that correspond with your stock image.
In a previous blog we've talked about the multiple ways one stock image can be used in Canva to create perfect social media and Instagram posts and now we're highlighting another convenient stock image benefit.
The benefit we're speaking of is the multiple angles you can take to write a caption that complements your stock image.
In this blog we've chosen two images and written ten captions for each image, demonstrating the many ways you can position a caption to make it work with your image.
Image 1- Cup Of Black Tea Styled On A Tray With Flowers Which Is Set On White Sheets
Below are the caption ideas we came up with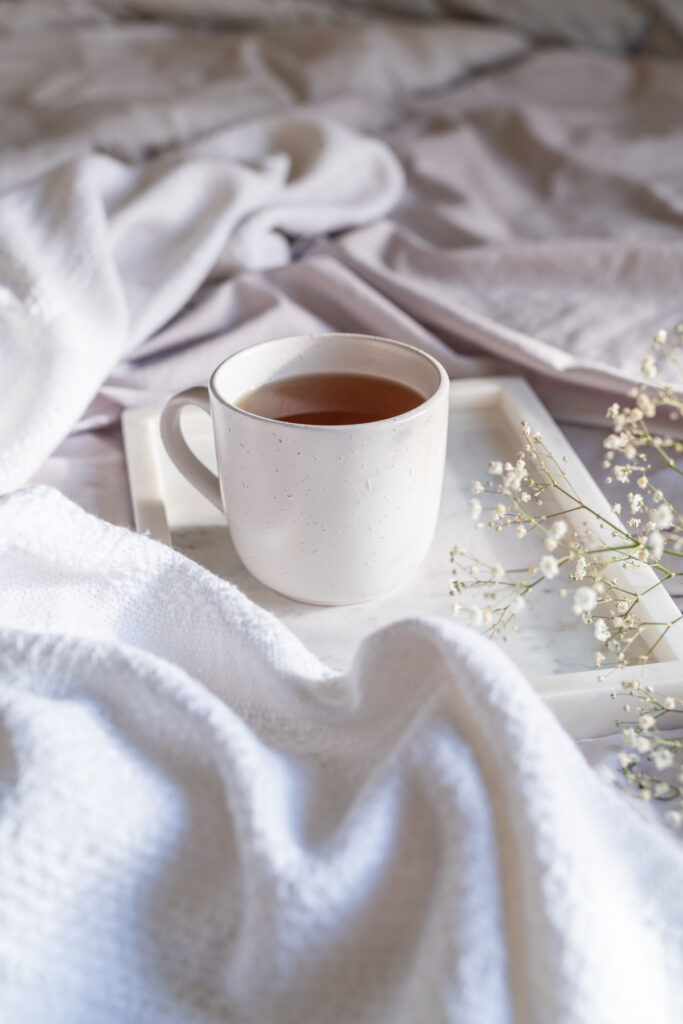 Caption 1
Good morning.
What a beautiful day it is to sit and soak in the morning rays before the chaos of the day begins.
Quiet mornings of reflection always help me to set my day up for success. I'll usually grab my journal and write down 3 things I'm grateful for.
This morning I'm grateful for:
1)>insert what your grateful for<
2)>insert what your grateful for<
3)>insert what your grateful for<
What are you feeling grateful for this morning?
Caption 2
Starting the day just the way I like it.
How do you start your day?
Do you sit and slowly ease into the day or do you hit the gym? Pound the pavement? or do yoga on the beach?
Or maybe you just do your best to scramble out the door.
However you start your day I hope you find some time for you.
Caption 3
I know this can sometimes cause a little bit of debate but what's your go to hot beverage?
Is your drink of choice black tea or a long black?
Maybe a chai latte or a hot chocolate?
Let's see if there's a clear winner.
Caption 4
A new day brings fresh possibilities.
What's on your to do list today?
What will you try to achieve?
Will you take the time to dream about the possibilities that lie ahead?
>insert what you're doing today< Anyone else with me?
Caption 5
Permission to slow down.
When was the last time you enjoyed a hot cup of tea in bed or curled up on the lounge just to enjoy your hot cuppa?
It might not happen all that often but when it does it needs to be savoured.
Life is busy and we need to remember to slow down.
Caption 6
Rise and 'Sun'shine.
It's a sunny morning here and I'm soaking up all the glorious rays.
Vitamin D for the win to lift the spirits.
Caption 7
A moment for me.
Everyone needs something they can do to just take a moment to simply enjoy the moment and press pause on all the other pressures, tasks and distractions.
How do you fill up your cup? What's your me time?
Is it as simple as a cup of tea or listening to music? Maybe it's a massage or a walk? Or having a tidy house?
Caption 8
Take me here now.
My day looks nothing like this picture right now but it's bringing the calm I need today.
Whenever life starts to overwhelm me, I find looking at an image that evokes a sense of calm has soothing powers. You could say it helps to calm the storm in me.
Caption 9
Sunlight and flowers are a mood I will always love.
Self-love tip: Don't wait for someone to buy you flowers…. If flowers make you happy, buy them for yourself.
Caption 10
Caption suggestion. You could search for and add a quote about tea, mornings, brand new days or flowers.
---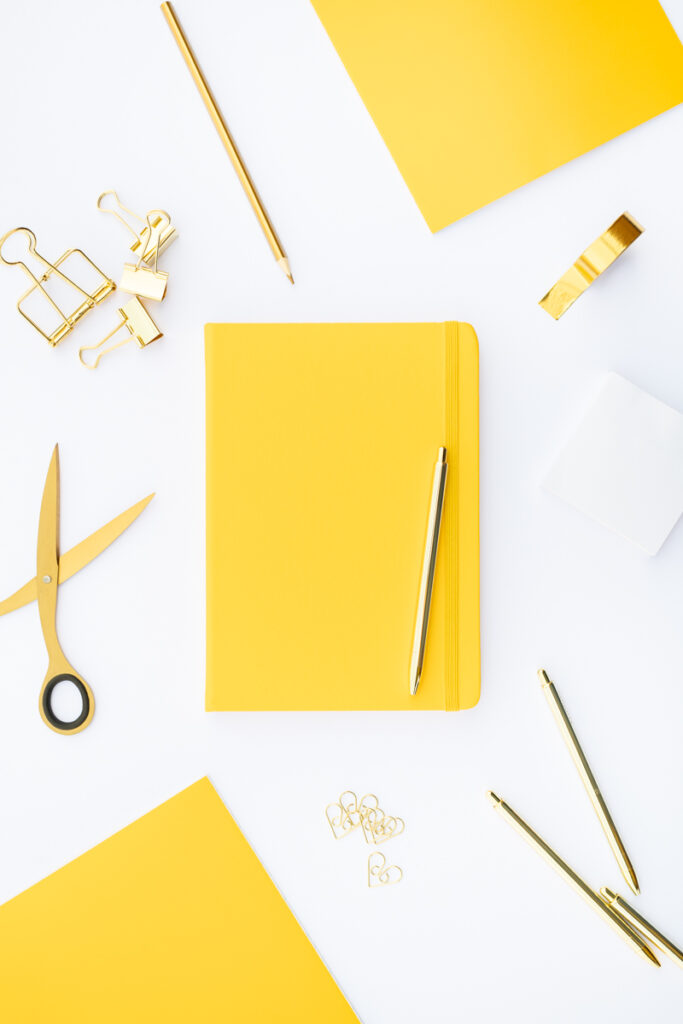 Image 2 Yellow & Gold Stationery Flatlay
Caption 1
Planning mode is in full force over here.
I'm loving writing down everything that's going to roll out in the coming weeks and months and I especially can't wait to show you what we've been preparing for you.
It's definitely going to help you out and make your life easier with something I know you really need.
Caption 2
Fridays are for flatlays
Who else has a thing for a classic flatlay?
This one is giving me all the Friday feels because Friday always feels bright.
Caption 3
Give me all the yellow, gold, canary, bumblebee and sunflower hues you can get.
This colour palette is a mood lifter and yellow is associated with optimism, energy, fun, logic and attentiveness.
Do you have a favourite colour?
Caption 4
Brightening up your feed this morning.
What's on your to do list today?
I'm about to do >insert what you're doing today<
Caption 5
All things golden on my table today.
Have you ever come to the realisation that you have a subconscious love for a particular colour?
This subconscious colour love usually presents itself as suddenly buying or being drawn to everything in that colour.
For me, I've been loving this hue.
I've bought >insert all the things you've bought< and I can't seem to get enough of it.
Caption 6
Confessions of a stationery addict…..
Some people can't resist a chocolate bar or a new dress… I can't resist stationery.
what are you addicted to?
Caption 7
When your 'to do' list is endless but instead of working you procrastinate by sorting through your stationery and rearranging things.
Let's just call it a personal stock take that must be done before any work can be started.
Who's with me?!
Caption 8
Write it down.
One very simple yet very affective thing you can do when your to do list is becoming sooooo long and you're beginning to feel overwhelmed…
Write it down.
Whatever you have to do, write your list and work your way through it.
Not only does crossing things off a list feel good, writing it down means your brain no longer has to try and remember the to do list.
This simple act brings all kinds of freedom to your brain's mental capacity.
Caption 9
My golden book of goals.
You don't need a new year, a new month or a new week to write down your goals.
Today is the perfect day to begin believing in your goals and the first step in achieving them is putting pen to paper.
Will you chase after your goals? Just imagine how good it will feel when you start to see them come to fruition.
Imagine where you'll be five years from now?
Caption 10
Everything this woman needs is right here.
This week is all about the digital detox so there'll be no social media or emails.
I do this a few times a year and it recharges me every time.
Having a break from my devices is exactly what the doctor ordered for me.
There's something so wonderful about simply putting pen to paper.
And there you have it…. two stock images each with ten captions that relate back to the image.
Writing captions can actually be easy and a great rule of thumb is to consider how you can tie the image into the caption as well as speak to your target market.
Next time you're tempted to think you have nothing to add to a stock photo, remember this blog and use it as inspiration to get the creative ideas flowing.
Become a member of the Eliza Stock and receive new images weekly. Sign up here
– Sarah.